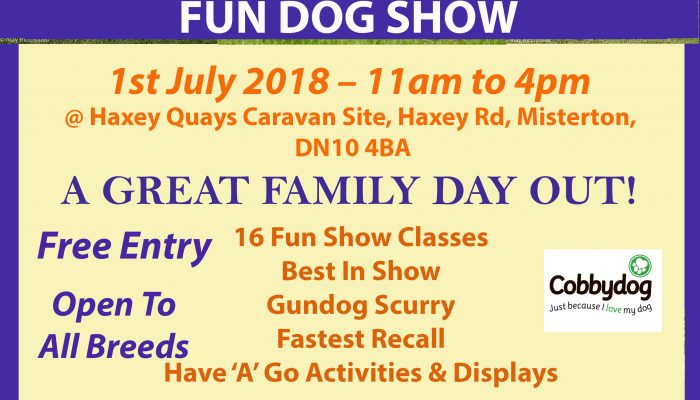 2018 Annual Pointer Party
It's almost here  the 2018 Pointer Party!!!!!
The site is booked from 23rd June – 8th July
The pointer party show day is on Sunday 1st July :-)…Open to all breeds and has an action packed 16 class fun show and have a go activities!
Fun for all the family & open to all breeds 🙂
Our Face book event can be found at: https://www.facebook.com/events/205539803509335/
Anyone wanting to book a pitch please contact Kath on 07759773721 or by email kathbreth@hotmail.co.uk with the title Pointer Party Booking.
Pitches are £17 a night for all units including electric hookups.
http://www.haxeyquays.com/contactbookings/4587943196 (if you contact the site direct they wont pitch you near us, we have a block of pitches reserved).