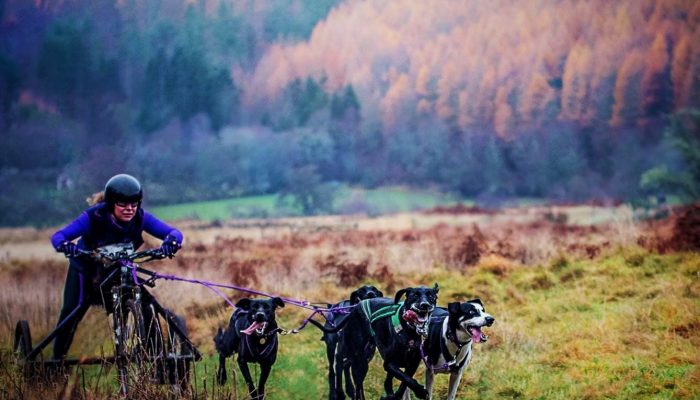 BSSF British National Championships.
We are so very proud to say two of our GSP Rescue Services dogs recently took part in the sport of Dryland Mushing in the BSSF British National Championships.
With races taking place in Scotland, England, & Wales, the first leg took place in the beautiful Scottish Highlands, with almost 80 teams taking part in various classes.
Riley & Hendricks, both four year old solid black dogs, made up half of musher Gilli McLeod's Team Schwartz, in the four dog class, alongside their team mates Rumour, an Alaskan husky, & Rook, a Scandinavian hound.
Riley is already a Scottish champion in the sled dog world, but Hendricks, who has won numerous gold medals in canicross, has only recently been intoduced to the rig & recruited to the team, coping admirably in his first race at this prestigeous event. They performed & behaved impeccably, storming home to acheive a podium postition with a well deserved bronze medal, amid really tough competition.
After a bit of a rest & a big bone to celebrate, they are now training for the English leg, which takes place in Rendlesham Forest in January.
We are all keeping our paws crossed for them and look  forward to seeing how they get on 🙂
Thanks to photographers Mandy Williams & Studio 57 North