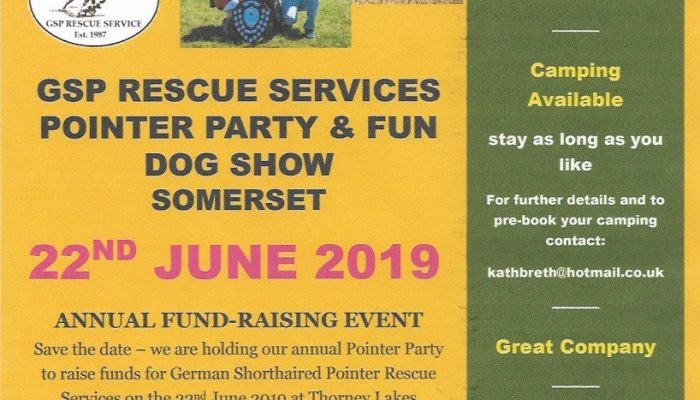 2019 Annual Pointer Party
Well that's our 2019 Pointer Party! All arranged and we would love to see you all there!
With a new venue we hope this years event will be equally amazing as all other years, so put it in your diary and pop over for a fun filled show.
For anyone wanting to turn it into a holiday pitches are available to book for caravans, camper vans and tents so you can have a couple of days away with the team, make some new friends and enjoy company with like minded people.
Open to all breeds with plenty of activities for everyone to join in with, we hope to see you all there! 🙂